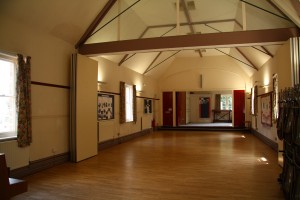 Available for Hire Monday to Saturday 7am – 11pm
Set in the Grounds of Great Malvern Priory and conveniently located in the centre of Malvern.
The Main Hall, situated on the first floor, can accommodate up to 100 people and has a sound system available together with a loop system and a fully equipped kitchen also available. A lift is available with an entrance wide enough to take a wheelchair. A disabled toilet is also available on the ground floor. The hall also has a large fixed projector screen.
The hire rates are very competitive and we offer a discounted rate for Registered Charities.
Rate: £13.00 per hour (or £11.00 per hour for registered charities)